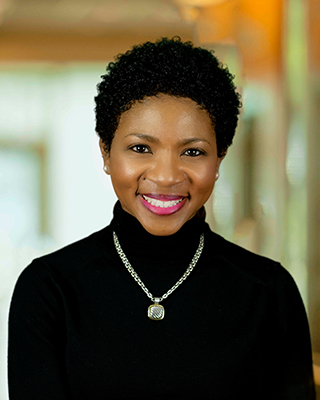 About LaQuisha Parks
LaQuisha Parks is Vice President, Customer Engagement. Joining the Company in 2021, she leads the Customer Experience teams in our call centers, and oversees the Customer Digital Experience organization, to build an integrated experience for our customers both on the phone and online.

Prior to joining the UGI family of companies, LaQuisha was a leader with 20 years of experience in operations and customer service. She has spent the majority of her career within the energy sector, having worked at Progress Energy, Piedmont Natural Gas and then Duke Energy. She held customer service leadership roles for her last five years at Duke, overseeing four call centers and initiatives to build digitization into the customer experience. Most recently, LaQuisha was VP of Customer Experience at Corix, which runs water and wastewater businesses. There, she led efforts to transform the customer experience, as well as the Corporation's equality, diversity and inclusion initiative.

LaQuisha holds a Bachelor of Science in Architectural Engineering from North Carolina Agricultural and Technical State University and a Master of Science in Business Administration from Pfeiffer University.