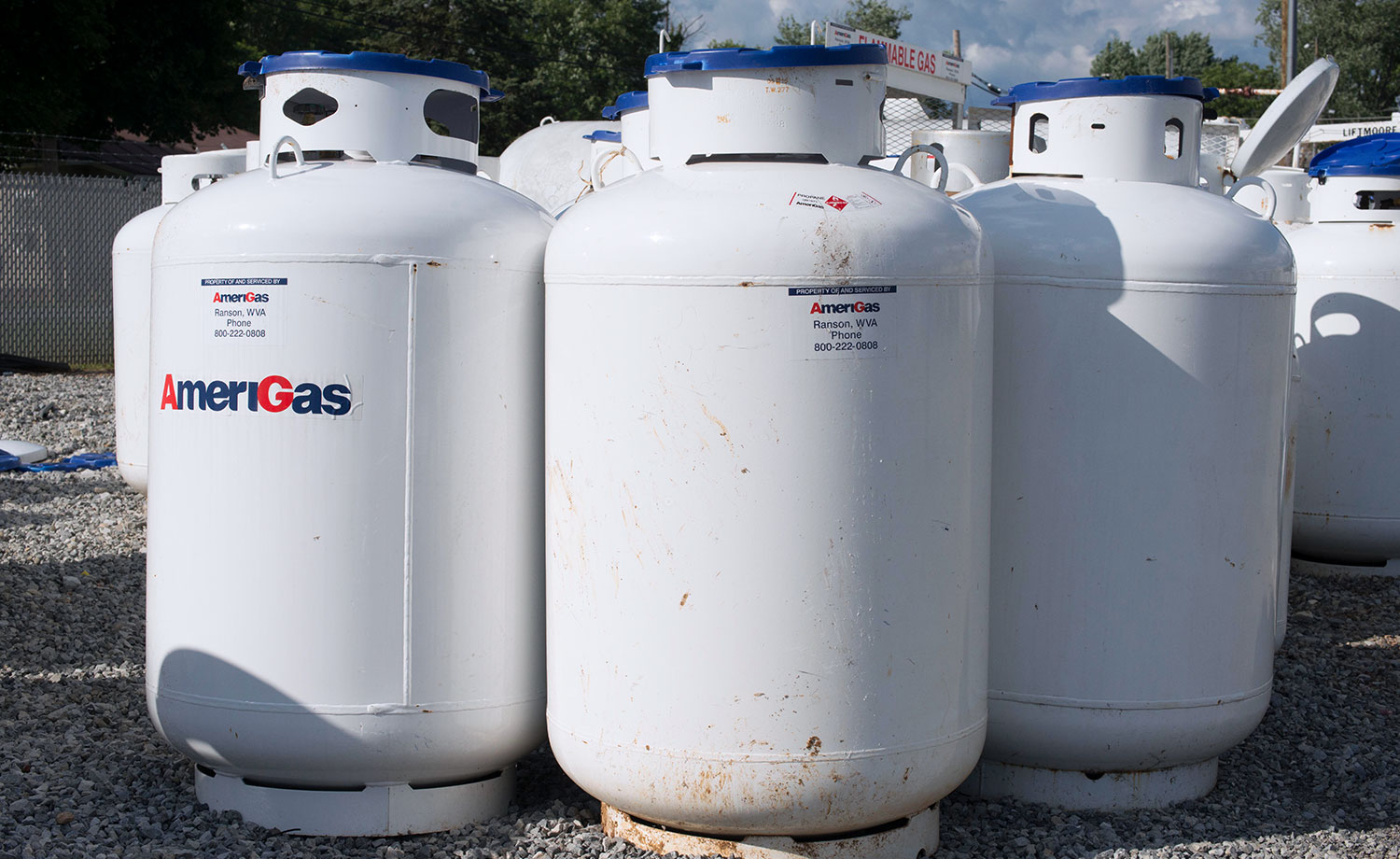 What size propane tank do you need?
Tank sizes range from portable 20-lb. containers to tanks that can hold over 2,000 gallons. The size of your propane tank will depend on the size of your home as well as the number and size of appliances using propane.
Your geographical location and local climate can also play a role in choosing your propane tank size. For example, a tank for heating in milder climates may not need to be as big as a tank for heating in a colder climate. This guide can help you determine the right size tank for your needs and location.
Review the propane tank size guide below for more information on propane tank sizes. It is important to note that a propane tank is only able to be filled to 80%. The tanks details will highlight how many gallons you get when full.
Propane Tank Sizes for your Home 
This guide provides sizes and usage for the most common propane tanks for home use. Common commercial tank size information can be found here.
Please note that there may be slight variances in dimensions by manufacturer.
Propane tanks can be placed either above ground or underground.
Above Ground Propane Tanks
Aboveground come in several common sizes ranging from 100 gallons to 1,500 gallons. Above ground tanks cost less and are quicker to install than below ground propane tanks. They also allow for easier access for maintenance. Unlike underground tanks, above ground tanks are visible but can be hidden with landscaping or fencing, just make sure to check your local codes and safety requirements.
Underground Propane Tanks
Underground propane tanks come in multiple sizes ranging from 250 gallons to 1,500 gallons. Underground propane tanks handle colder and extreme temperatures better than above ground tanks. Underground tanks may also increase the perceived value of your home when compared to an above- ground tank since only the tank dome is exposed for filling and maintenance. Below ground tank installation requires excavation and may also require a permit in certain jurisdictions. Below ground tanks are more costly and take longer to install than above ground tanks.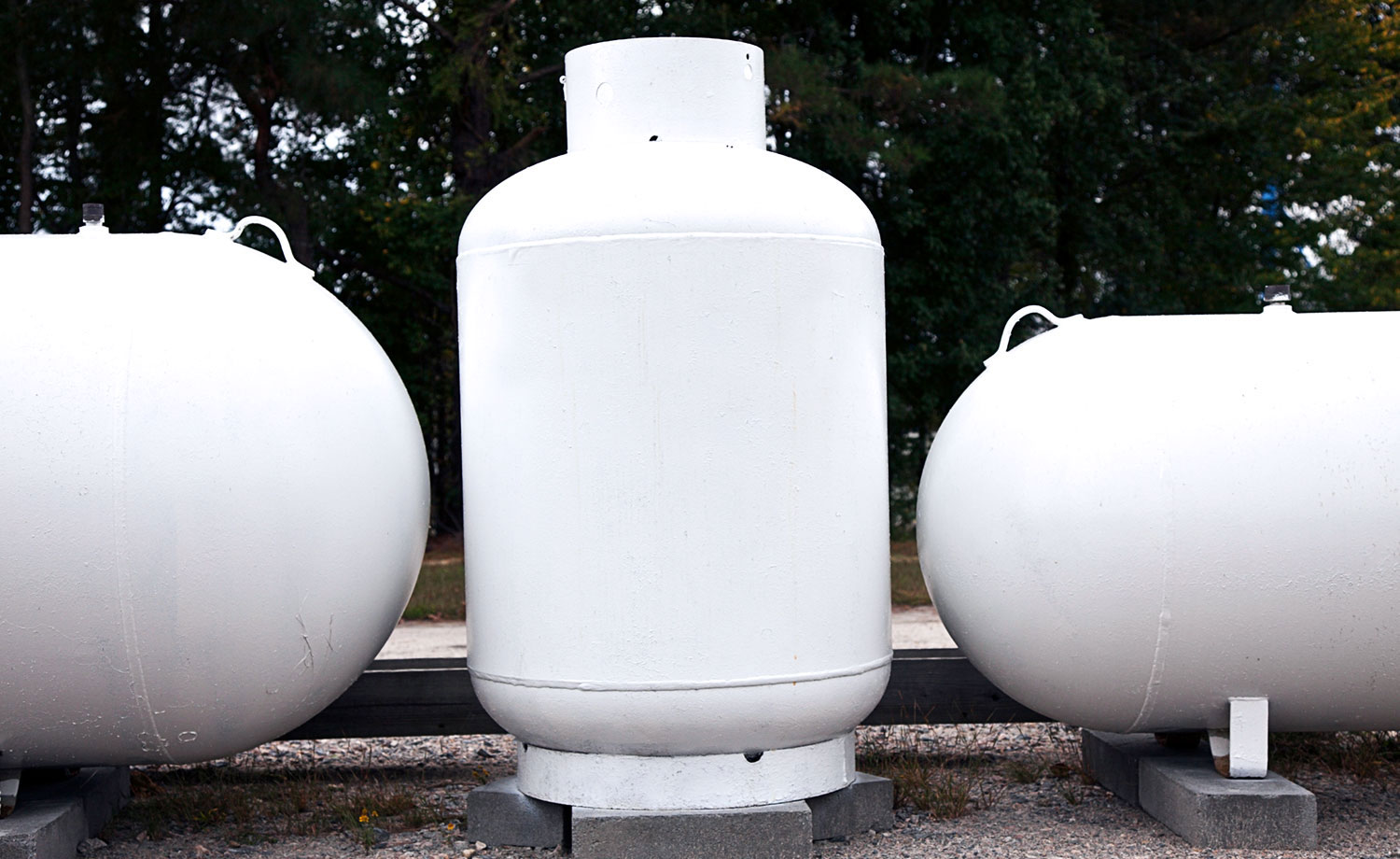 Buying & Installing Your Propane Tank
AmeriGas Professionals will help you through the process of selecting a tank for your home.
Residential customers can Get a Quote online.
AmeriGas representatives are always available at 1-800-AMERIGAS. Just a few quick questions and our representative will be able to provide you with:
A recommended tank size
A price quote
Details on the installation process
Assistance with any local permits and paperwork (if necessary)
An installation date that works best for you
Your initial service may include a survey of your property to provide the best recommendations for tank size and location. Your installation will include a walk-through of your new AmeriGas propane tank system and safety procedures.
Get an Online Quote

click here to Get an Online Quote
Contact Us

click here to contact us
Already an AmeriGas customer? View your account, upcoming deliveries, and request a delivery, all in one place!