Whether you have hundreds of locations across the country or a few within one state, AmeriGas can serve your commercial propane needs.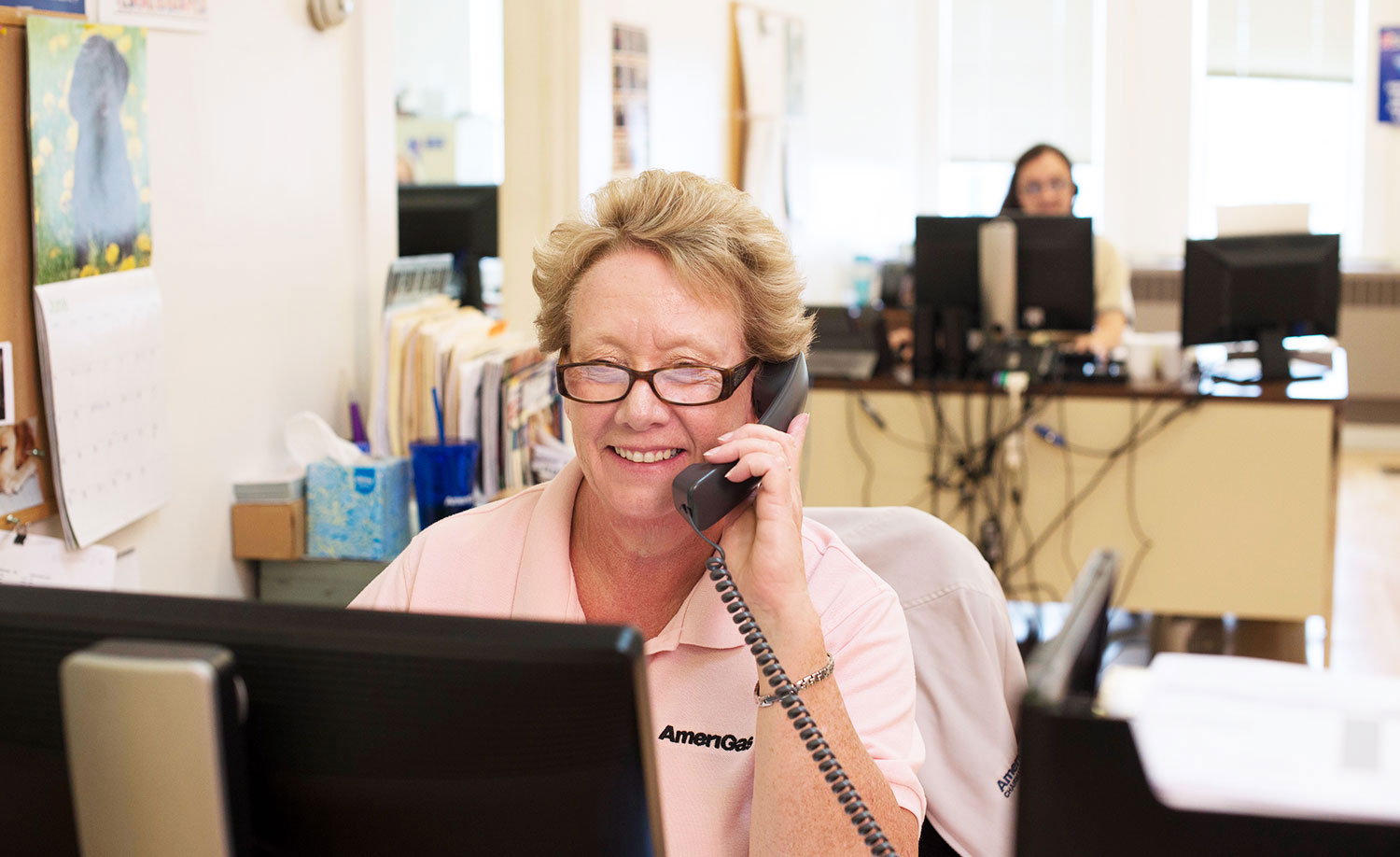 Easier ordering with a single point of contact.
We understand that you have a business to run, and you need seamless service nationwide, across all your locations. That's why at AmeriGas, we built our National Account service to make ordering propane easier, quicker, and more cost-effective for hundreds of companies in a broad range of industries, all across the United States. As a National Account customer, you'll enjoy the benefit of having a single point of contact to answer all questions or concerns that you may have.
Benefits of AmeriGas National Accounts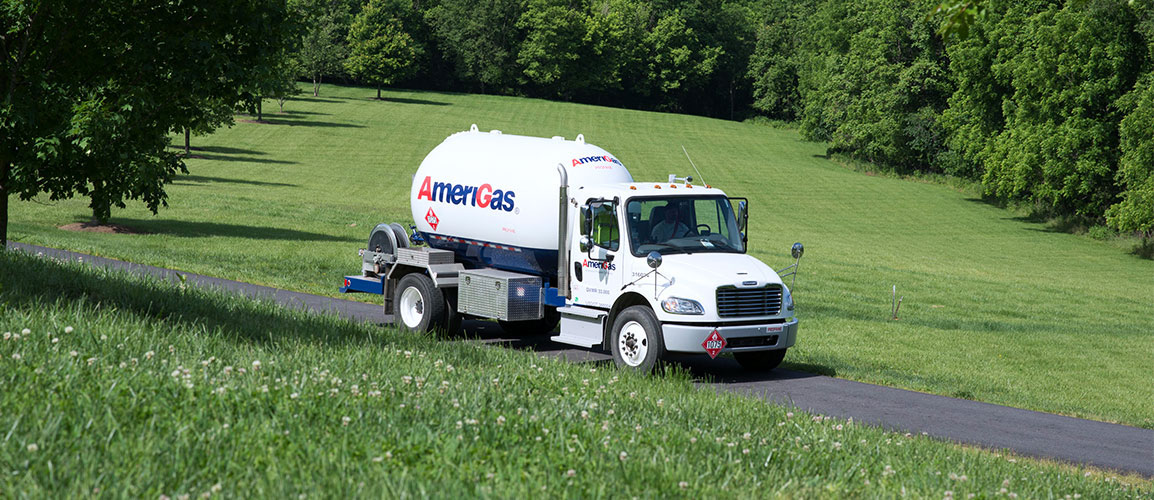 National Supply
As the nation's leading propane provider, AmeriGas has the supply and delivery network to get you the propane you need when you need it. With nearly 2,500 delivery trucks and over 2,000 service trucks on the road, we can react to your needs in a moment's notice. Even if you don't have an AmeriGas office near one of your locations, our national supply network has you covered.
Dedicated Contact
At AmeriGas, we understand that you have a business to run. That's why we strive to make our customers' lives easier with a central point of contact. As a National Account customer, you'll have a single-point of contact for all questions or concerns regarding your account.
Centralized Billing
Our National Account customers receive the convenience of centralized billing set up the way that works for your organization. Choose what works for you: receive a single summary invoice for all your locations, receive invoices by region, or per location. You'll still see detailed delivery and billing information per location while only receiving the number of invoices you choose. Our team will work with you to select the frequency to receive bills, where you'd like bills sent, and your billing delivery method.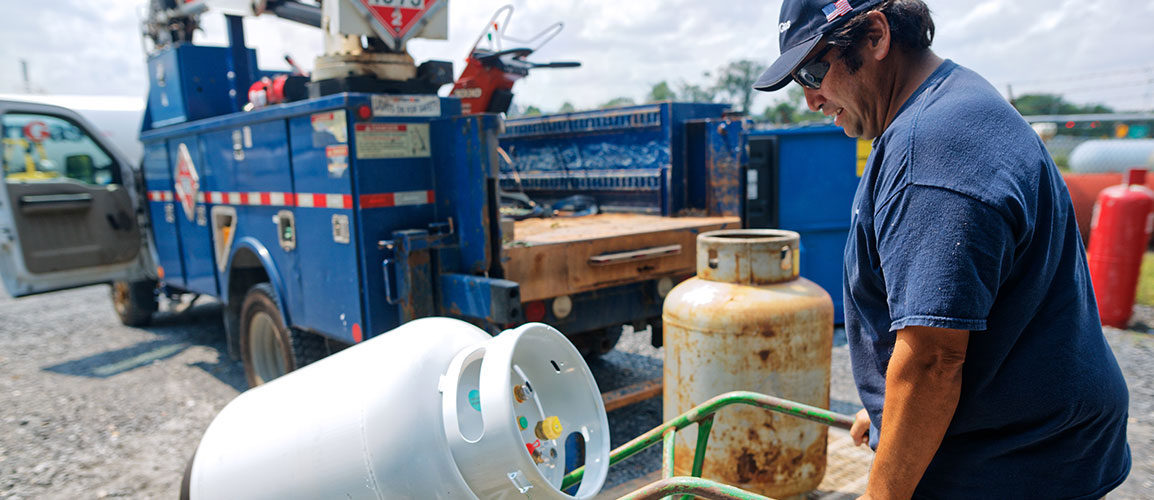 Safety First
At AmeriGas, safety is a way of life. We're committed to the safety of our employees, our customers, and the general public, which is why we ensure that all propane regulations and ordinances are sustained throughout all of our operations. We hold our highly trained employees accountable to perform all activities in a safe manner, and we're dedicated to educating our customers about proper propane safety.
Your Success is our Focus
At AmeriGas, we're constantly taking steps to improve the way we do business. Our team regularly monitors key performance indicators while evaluating the new account startup process to make sure you're completely satisfied. We're constantly researching new ways to improve our efficiency so we can better serve you.
Our Training Ensures your Safety
Our commitment to workplace safety, employee health and protection of the environment extends well beyond our company's walls. As a National Accounts customer, you're eligible for our comprehensive safety program. Our certified technicians will train your staff on the proper handling of our equipment as well as safe propane procedures.
We'll Handle your Propane Needs
Operating a business with multiple locations can be stressful at times. That's why we offer Automated Fuel Monitoring to our National Account customers. At AmeriGas, we have the ability to monitor your propane tank level at each of your locations so you don't have to. Our advanced forecasting system analyzes your consumption and schedules deliveries accordingly so you never run out of gas.
In an Emergency, you Can Trust AmeriGas
Day or night, you can count on AmeriGas to be there for you. With over 6,500 dedicated employees, we're in the business to not only serve you, but to do so in a timely manner. We get it—things go wrong at the worst possible time. That's why we offer our customers 24-hour live emergency and delivery services in case you're in a pinch. Our highly trained AmeriGas employees will work to get you the help you need so we can resolve your issue as quickly as it arose.
Ready to power your business with AmeriGas propane?