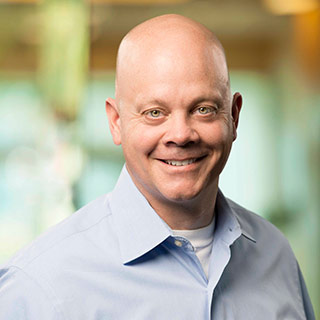 About David Ritts
David Ritts is Vice President of IT for AmeriGas Propane. In this position, he is responsible for the IT Business Partner team, IT Risk Management, and Infrastructure and IT Operations.
David previously was Group Director of Infrastructure & IT Operations and was a key leader on the implementation of AmeriGas' SAP system from 2008 to 2012. David joined AmeriGas in 2006 as the Director, IT Infrastructure and Operations. He has since served in different roles of progressive responsibility and has helped transform and modernize AmeriGas IT technology. Prior to joining AmeriGas, David worked for a chemical manufacturing company (PQ Corporation) for eight years as the Director of Infrastructure and IT Operations.
David holds a Bachelor of Science from Temple University and a Master of Science in Information Science from Penn State.